This year's NAB has proven that IP and UHD have clearly arrived in the broadcast industry. While 4K screens are expected to dominate homes within 3-4 years from now, the industry is clearly paving the way to future-proof IP-based UHD production. Camera manufacturers are in fact already targeting 8K … don't forget, the 2020 Olympics in 8K are coming up faster than you'd think.
Now 4K is great, no doubt. If you're not the one who has to handle its bandwidth. One of the great advantages of switching from SDI to IP is the use of cost-effective COTS equipment. However, if you have to use 25GbE or even 100GbE cables and switchers, this cost advantage can quickly diminish. And this is exactly the point, where we saw an increasing interest in compression & image processing technologies at the Las Vegas convention center. With application possibilities ranging straight from the acquisition of UHD content over IP live production all the way to the growing demand of remote production, uncompressed workflows become increasingly questionable, if not fully obsolete.
And here is why:
Better acquisition with the new TICO-RAW: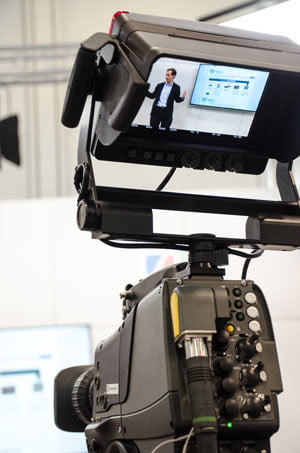 Creators are showing an increasing demand in RAW image data. With its undisputed advantage in editing flexibility over non-RAW formats, users are requesting camera manufacturers to output video in RAW. This does come at a cost however. RAW poses a challenge to bandwidth straight from the sensor, over its distribution, all the way to editing workflows and storage.
Here is the "bandwidth-efficient" ST 2110 IP live production:
The discussion is over. IP has arrived in broadcast workflows and it is here to stay. And with SMPTE ST2110 having finally arrived, there is an easy way for manufacturers and broadcasters to implement IP-based workflows. This year's IP showcase showed great attendance to engaging presentations and also kicked off a discussion about the future of IP live production: namely
JPEG XS
.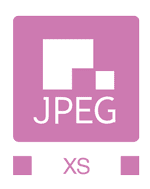 Is there still any interest to use uncompressed? intoPIX expert Jean-Baptiste Lorent pinpointed the clear advantages of using JPEG XS video streams as made possible by the upcoming part 22 of ST2110 and highlighted how JPEG XS is posed to replace the usage of unwieldy uncompressed video data. This switch greatly increases flexibility of live production workflows and permits major cost savings thanks to the usage of cost-effective COTS equipment.

At NAB, intoPIX demonstrated first hardware and software implementations of the new ISO standard :
TICO-XS IP-cores - with the first release capable of delivering 8, 10, 12 bit capability, 4:2:2 and 4:4:4 color sampling, HD to 4K at up to 60fps. Thanks to their extremely small footprint, TICO-XS encoder and decoder IP-cores fit onto the smallest Intel and Xilinx FPGAs, requiring no additional memory and enabling a firmware upgrade of existing FPGA-based systems.

FastTICO-XS SDKs - that live-streamed HD and 4K running on Intel X86 CPU processors and decoded 8K60p on Nvidia GPU.
Further releases are scheduled for this year, so stay on the watch.
Faster remote production:
The trend of more remote production hasn't stopped and JPEG2000 is the de-facto standard for a bandwidth-efficient way of doing it. With the ultra-low latency capability intoPIX's J2K codec being added to the VSF TR-01 recommendation, any previous issues of latency have been erased. Many broadcasters now opt for remote production with intoPIX JPEG 2000 ULL to create cost savings and continue broadcasting content that would otherwise proof to unprofitable.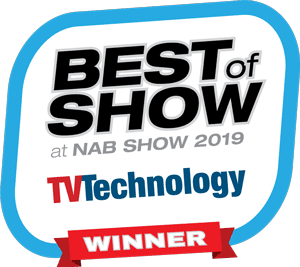 Our FastTICO-XS, Best of Show Winner
Our first JPEG XS software implementation "FastTICO-XS" won the Best of Show Award, presented at the 2019 NAB Show by TV Technology. The new SDK for GPU and CPU offer sub-frame latency at bandwidth ranging from 125Mbps to 400Mbps for HD, from 500Mbps to 1.6Gps for 4K, and from 1Gbps to 4Gbps for 8K. It is a great enabler for Live Production to manage more pixels without adding complexity to infrastructures and systems.